Warehousing
Warehouses are facilities required for short term or long term storage of goods. The goods are moved in and out of the facility as and when there is a demand for the item from consumers. The entire process of loading, stocking and unloading of the goods is managed with the help of an inventory management software, commonly called Warehouse Management System ( WMS).
At Nasit Logistics, we have 2 warehouses located at Soukya Road Whitfield and Kasaba Hobli. They are strategically located to facilitate interstate and intrastate transportation ensuring on time and faster delivery and safe storage.
We provide 3 types of warehouses. General warehouses, Public Bonded warehouse & Temperature controlled warehouses to cater to all types of storage requirements.
Transportation
Transportation Services at Nasit Logistics uses state of the art technology and software to enable optimized scheduling of routes for the efficient management of its transportation fleet. We undertake all types of transportation be it , Interstate, Intrastate, Express Delivery, etc., to name a few. We have GPS tracking system to get real time updates on the movement of goods. Any support required by the delivery vehicles triggers instantaneous alerts.
We have achieved record on time delivery since inception at 99% accuracy.
Packaging
No matter how good the product quality, safe and secure packaging is important to ensure that goods do not get damaged on-route till it reaches its destination. Goods are prone to damage while transported, given the situation of roads in India. We ensure standard packaging of goods as per industry standards to ensure safe transit and also to avoid damage caused by weather.
Nasit Logistics provides packaging for all types of goods.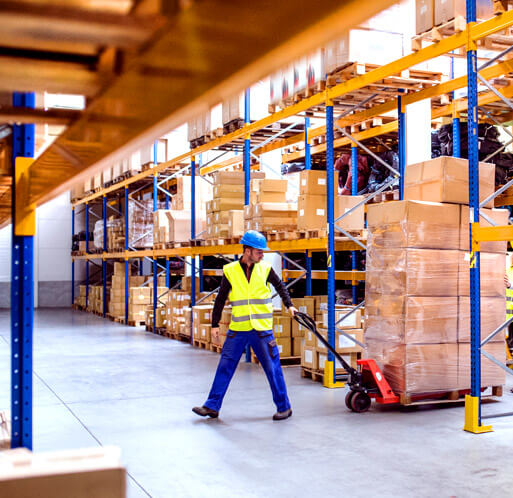 Manpower and equipment for In plant operations are imperative to sustain efficient functioning of the supply chain. Nasit Logistics caters to the provision of both these essential services to industries and plants. Our Machinery is best in class and as per latest Industry requirements. We provide the right kind of manpower to suit the clients requirements.
Some of the in-plant services that we provide include:
Resource management
Storage & Stock Keeping
Inventory Management
Packaging
Transportation schedule management
Bins / Pallet Management
Line Feeding
Spare Part Logistics
Spare parts inventory management plays a vital role in the supply chain to ensure on time delivery of products to the customers and from the spare parts supplier to the stocking point. Our Extensive inventory management solution software allows real time tracking of forecasting, supply initiation, transport and point and time of delivery to capture parameters that will ensure smooth supply chain management.
Key highlights of this service includes:
Warehouse Management System
Inventory Management System
Transportation Management System
Real Time Tracking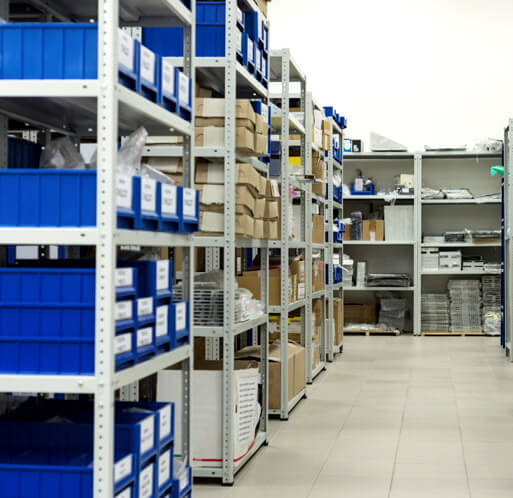 Value Added Services
Nasit Logistics provides Value Added Services as an essential offering and not as an addon to its Logistics Services Portfolio. Based on the client requirements we tailor and custom add the required services creating value at every cornerstone. Some of them are listed below.
Based on the client requirements we also provide these services
Packaging and Re-Packaging
Sub-Assembly
Kitting
Bar-code printing & labelling
User manuals, warranty card insertions
Time Definite Deliveries
Testing & Repair Centre Management
Cannibalisation of parts, Spares Logistics (Forward & Reverse)
Bonded warehouse management and compliance
Supply Chain optimization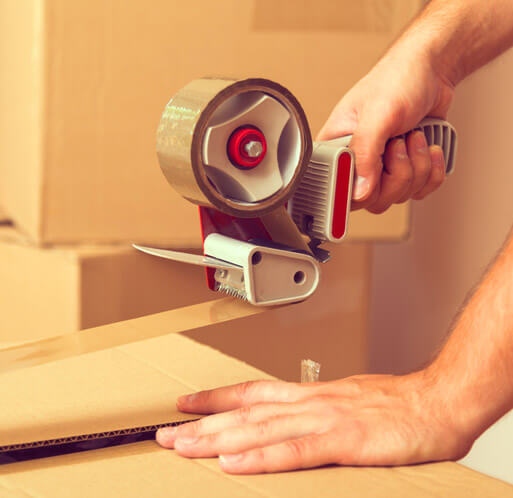 Fulfillment Services
Another important and vital component of the Logistics life cyle is Order fulfillment . At Nasit Logistics, the stored inventory is picked based on the requirement, packed and then finally shipped to the end consumer. The technology we use, streamlines the entire fulfillment process enabling total visibility of inventory at all locations.
Benefits of Nasit's Fulfillment Services:
Reduction in operating costs
Value added Services at low cost
Regulate order fluctuations
Efficient warehousing and fulfillment
Storage and Shipment of Goods
Customer satisfaction is a prime concern for all clients. Consistency in providing goods on time is a factor that determines if a customer can be retained by the client over time and continuously keep the trust and build the bond.
Vendor Managed Inventory
We cater to the needs of Vendors on Inventory storage and act as a Distribution point. 7 Vendors have entrusted us with the stocking and replenishing services from our warehouses and the numbers are growing.